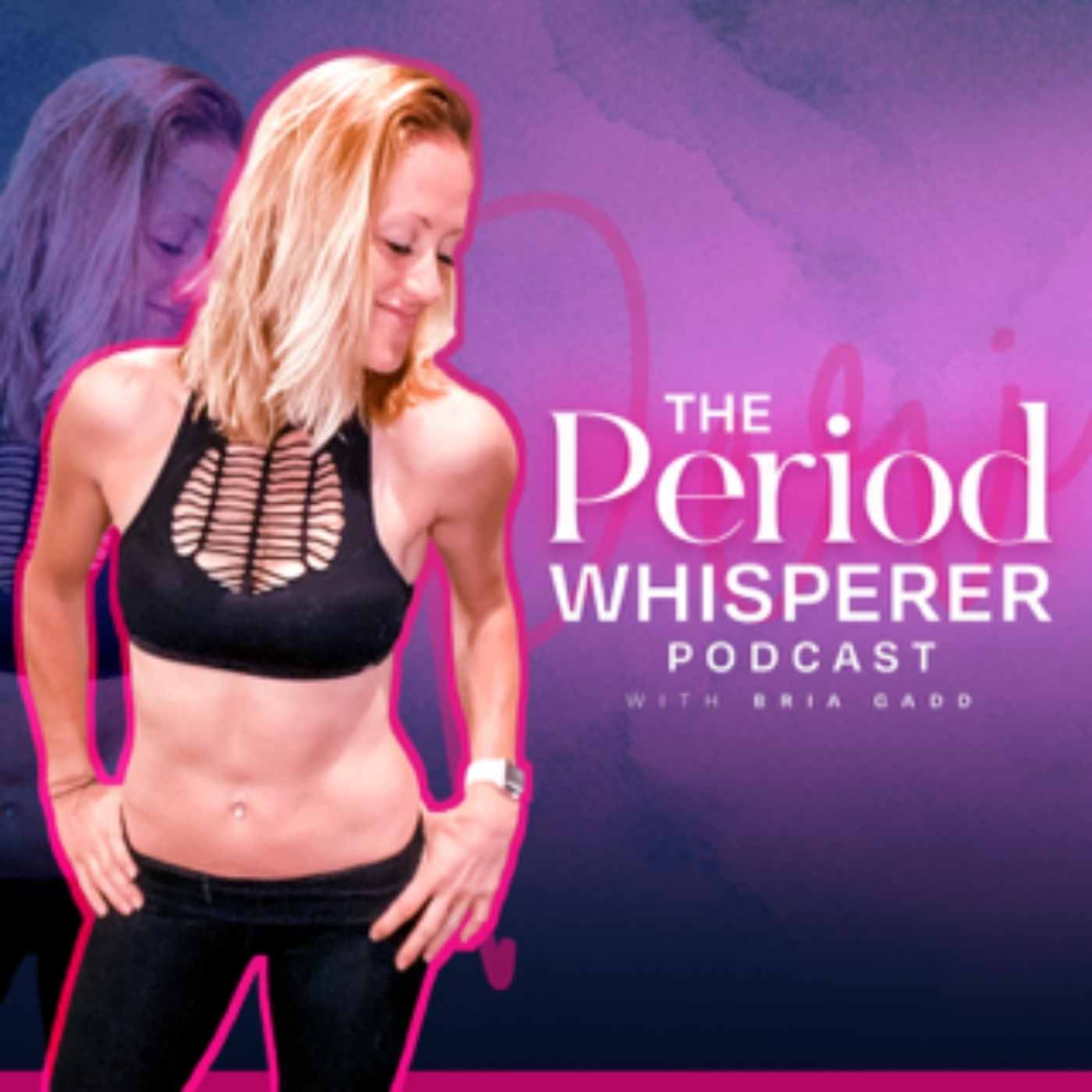 In the 35-55 age box and starting to wonder if you will ever feel like you again? Weight gain, night wakings, brain fog, hot flashes, headaches, cravings, bloating, joint pain, mood swings, anxiety are all on the rise and no matter what you try, nothing moves the needle. Ever wish you had a guide who understood these hormonal shifts to whisper the answers to you? That's exactly what you'll get when you tune in twice a week on Mondays and Thursdays, to the top-ranked Period Whisperer Podcast. Your host, Bria Gadd is an integrative nutritionist, holistic health coach, and certified personal trainer, who specializes in female hormones. After helping thousands of women lose weight in their 20's and 30's, Bria recognized a difficult shift in women's ability to get results in their body during their perimenopause years. Including her own frustrating 15lb weight gain amidst daily intense workouts and the demands of midlife. Tune in, get inspired, learn how to decode the whispers of your body and get ready to discover why thousands of women turn to Bria in midlife to help them understand their body, heal their hormones and thrive again. Whether you're just starting to question if perimenopause is behind how you are feeling, are in the depths of hormonal chaos, or just want to learn how to feel your best through menopause and beyond, each episode through solo and interview with real life women and industry experts, is designed to help you understand the truth about perimenopause, take immediate action on the most important strategies for reducing inflammation and optimizing hormones, and get you in a body that releases weight easily.
Episodes
Thursday Feb 09, 2023
Thursday Feb 09, 2023
Do you ever wish someone would just give you the solution so you could fast track your results? OI know I did…
On this episode you will learn the 4 Key Components Every Successful Weight Loss Journey In Perimenopause Has…to help you do JUST that! 
The Perimenopause Posse is OPEN for enrollment!
✅ learn the strategy to HEAL your hormones and stop suffering from perimenopause
✅ access dozens of bonus trainings, hacks and recipes to help you feeling BOMB 💣 as you ride the wave toward menopause
✅ get your individual questions answered and accountability on LIVE coaching calls
✅ stop feeling like 💩
More details here: https://www.briatheperiodwhisperer.com/perimenopause-posse 
OR Apply for a FREE 30 Minute Consultation
Here: https://uspejnyhlpm.typeform.com/to/OmTAHNGF
To grab my Hormone Healing Walking Meditation Series for FREE simply rate and review this podcast, take a pic of your review and send it to me at on Insta DM's tag me in a story, FB messenger or just via email at briatheperiodwhisperer@gmail.com!